---
A combination of flavour and wellness!
Taking supplements daily is often perceived as a duty, "a bitter pill to swallow". This can have a negative impact on the regular use of supplements.
---
Yummy and gelatin free.
They meet everyone's needs, especially for those on a vegan diet or with food intolerance (i.e. gluten, lactose). For all these reasons Algem gummies are produced without animal gelatine.
---
Guarantee of efficacy.
Thanks to the experience and the knowledge of our R & D team, we are able to guarantee that the efficacy of this pharmaceutical form is the same as the other "traditional" forms like capsules or tablets. Try to believe!
---
Vegan gelatin.
Animal gelatine has been traditionally used to give gummies their typical texture. Thanks to corn starch and maltitol we were able to give to our gummies stability and consistency as well, reaching our goal: a very high quality product, 100% vegetable and so yummy!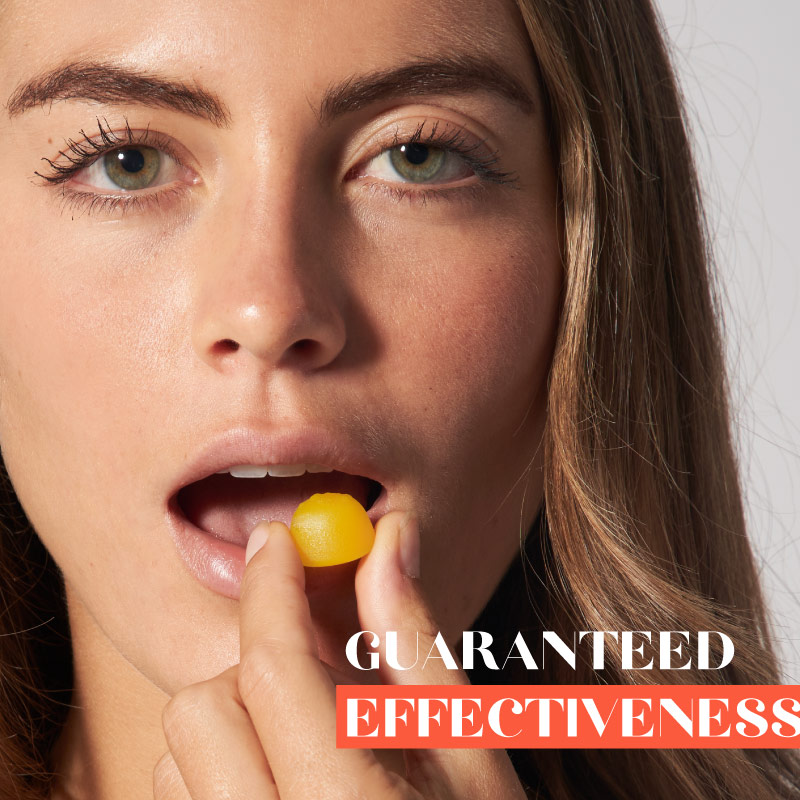 ---
Only natural dyes.
Beautiful and colorful thanks to 100% natural dyes such as curcumin (E100) and sweet potato.
---
Without added sugars.
Maltitol and Stevia Rebaudiana guarantee high sweetness with a very low daily caloric intake.
Do you want more information about these products?